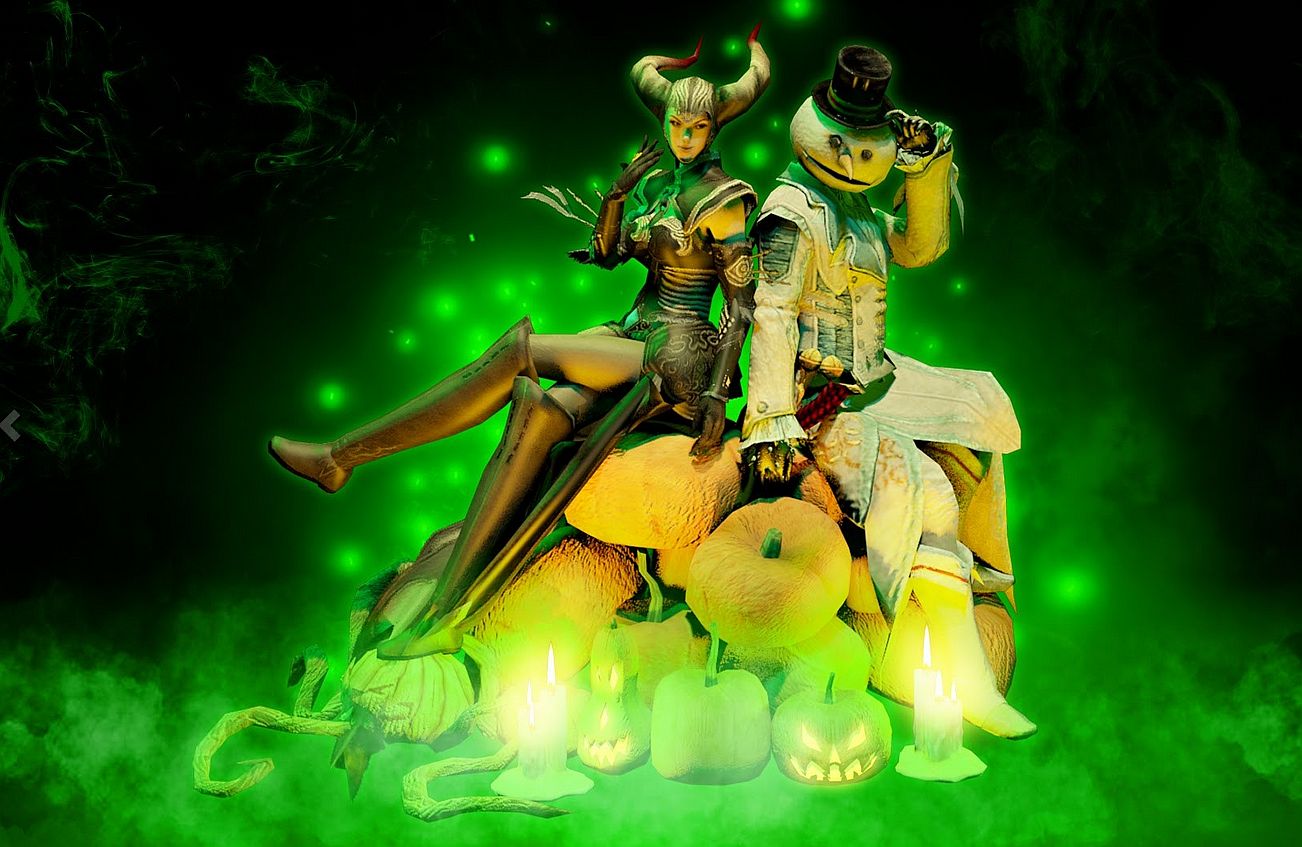 The 16th King & Queen's Horrorween!
Watch the Trailer for Tyria's oldest community event, that has returned to the Guild Wars franchise with a Carnival of Fright for its ominous 16th anniversary.
The Snowman King on behalf of her majesty Mad Queen Malifide cordially invited you all in November 2021 to attend this Spooktaculat Halloween adventure!
Featured the famous costume contest, live in-game bands, a dedicated Discord channel where you could interact with our staff and listen to Halloween music and fan favourite activities you have all come to know and love! It is not to be missed, we bring frights and delights!
A MESSAGE FROM THE MAD KING

Ghoulish clowns rise from the grave.
Dressed half a lunatic, half a knave.
As undead jugglers emerge from the ground,
The air fills with a most unnerving sound.
A lunatic melody is in the air.
It heralds a chilling and unusual fair.
From the big top the ringmaster beckons.
You are shrouded in fog in a matter of seconds.
Whisked away from the safety of the Arch.
As a feeling of dread seems to make your lips parch.
But fear not dear Tyrians, young and old.
A Snowman King arrives, cheerful and bold.
By his side is Malafide, Queen supreme.
To safely guide you through this year's Horrorween!